Study Ayurveda in Australia: Short Term Courses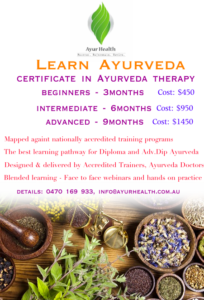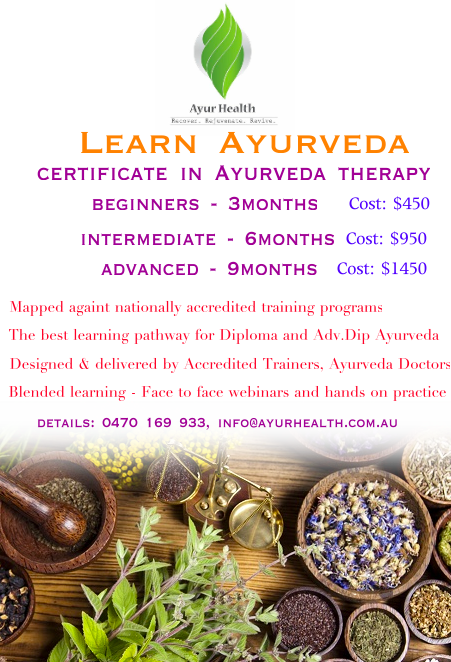 Nothing is Impossible!!!
Do think that you are looking after your health? or your loved ones ? 🌿
We help you to learn Ayurveda, Nature's Medicine and it's health benefits for your 🌿
The best and flexible way to achieve this is now available at AyurHealth 🌿
Key Hands on Practices
Level 1
Indian Head Massage
Abhyanga Relaxation Massage
Marma Massage
Level 2
Healthy Cooking
Care of Senses: Herbal skin care, Oil Pulling
Health Assessment : Pulse and Tongue Diagnosis
Level 3
Relaxation Therapies
Joint management Therapies
Lymphatic drainage Therapies
For more information please dont heasitate to email or ring us.
Ayur Health
info@ayurhealth.com.au
0470 169 933
---
---